For the third year in a row Wynward Insurance Group has been selected as one of Canada's Top 100 Small & Medium Employers by Mediacorp Canada Inc, as announced in the March 29, 2016 edition of The Globe and Mail.
The Top 100 Small & Medium Employers award recognizes companies that lead their industry in attracting and retaining quality employees.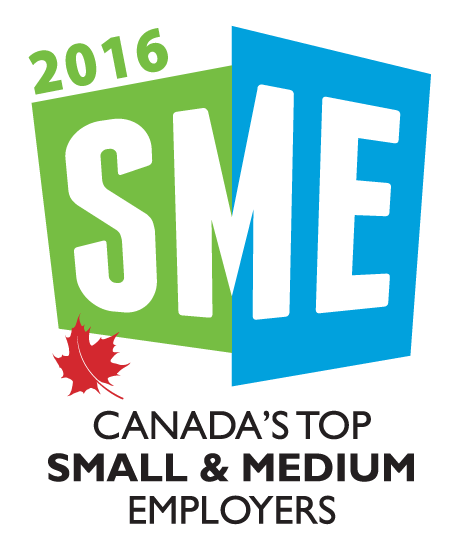 Darryl Levy, President and Chief Executive Officer of Wynward Insurance Group stated, "Our people are what make the difference at Wynward. To be recognized for a third year in a row is an outstanding achievement for all of our Wynward team members across Canada.  It is a testament to their passion, hard work and daily commitment to providing innovative and best-in-class broker and customer solutions."
Richard Neill, Director, Human Resources & Corporate communications commented, "We pride ourselves in working collaboratively with our team members in creating a workplace rooted in the values of integrity, respect for others and strong communication.  To be placed in the Top 100 Small & Medium Employers in Canada for a third year in a row validates our daily pursuit in creating an engaging team-first environment"
Canada's Top 100 Small & Medium Employers is an annual editorial competition to recognize the nation's best places to work.  The award aims to identify the companies and organizations that lead their industries in attracting and retaining top talent through an innovative and engaging work environment.
Established in 1920, Wynward Insurance Group is a national Property & Casualty insurer, operating in all Provinces and Territories. With offices throughout Canada, Wynward insures over $35 billion in property from coast to coast, with its headquarters in Winnipeg. Wynward has an A.M. Best strength rating of A (Excellent).